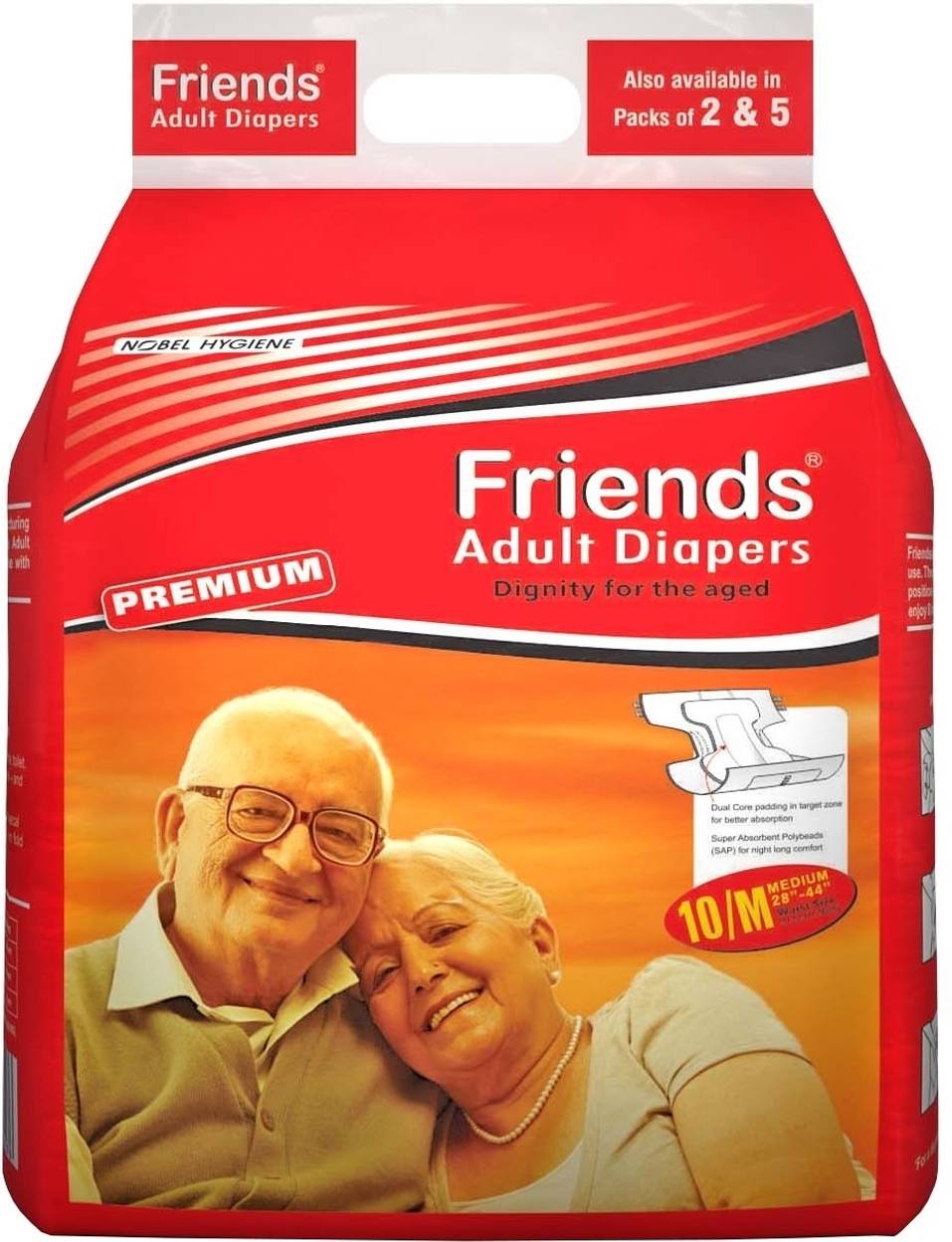 How to get 34% discount Friends Premium – Medium(10 Pieces)
Offer on http://flipkart.com website
Deal-get 34% discount on Adult Diapers Friends Premium – Medium(10 Pieces)
To buy @ Flipkart – Click Here
To buy @ Amazon – Click Here
Price structure –
MRP: Rs. 425
Pay Rs. 280
This is 34% OFF
Rs 70 Delivery charge applicable on order, you can buy 2 or more set and there you only need to pay Rs.70 for delivery charge @ Flipkart
Price may vary on landing page
No discount coupon code require

Get upto 50% discount on 2023 New Year Party - Click Here

This product is for both Men & Women
Adult Diapers are the perfect solution to the problem of incontinence, i.e the inability to exercise control over the bladder & the bowel. Our diapers are made in India, adhering to the highest product quality and are ideal for patients suffering from Prostate disorder, Piles, Incontinence; Diabetics; Urology patients; Bedridden & Disabled patients.

In your comfort, lies our happiness! Buy diapers online today for prompt home-delivery with a special discount.

Non-woven one way top

– Channels fluid into the absorbent pad & prevents it from flowing back.

Inner Absorbent pad

Super Absorbent Polybeads

– Superior absorbency turns fluid into gel. Users feel dry & comfortable.

Frontal tape with landing guide

– Allows repeated adjustments of tape tabs for new users and guides proper positioning of tape tabs for regular users.

Two pairs of refastenable Tape Tabs

– Allows multiple adjustments and refastening on the frontal tape.

Multistrand Leg Elastic –

For comfortable snug fit without pinching on skin. Prevents leakage in the crotch area.

Standing Leak Guard

– Unique maximum protection against leakage. Stops urine or faeces flowing towards the elastic.

Suitable for – 

Friends Adult Diapers and the newly launched Protective Underwear is an effective way to deal with the problem of elderly incontinence; the inability to exercise control over the bladder & the bowel.
They are a blessing for people suffering from Prostate or Urology disorders, Piles, Incontinence, Diabetes, or even patients who are bed-ridden & disabled.